HWA All-Cash Donation Draw 2020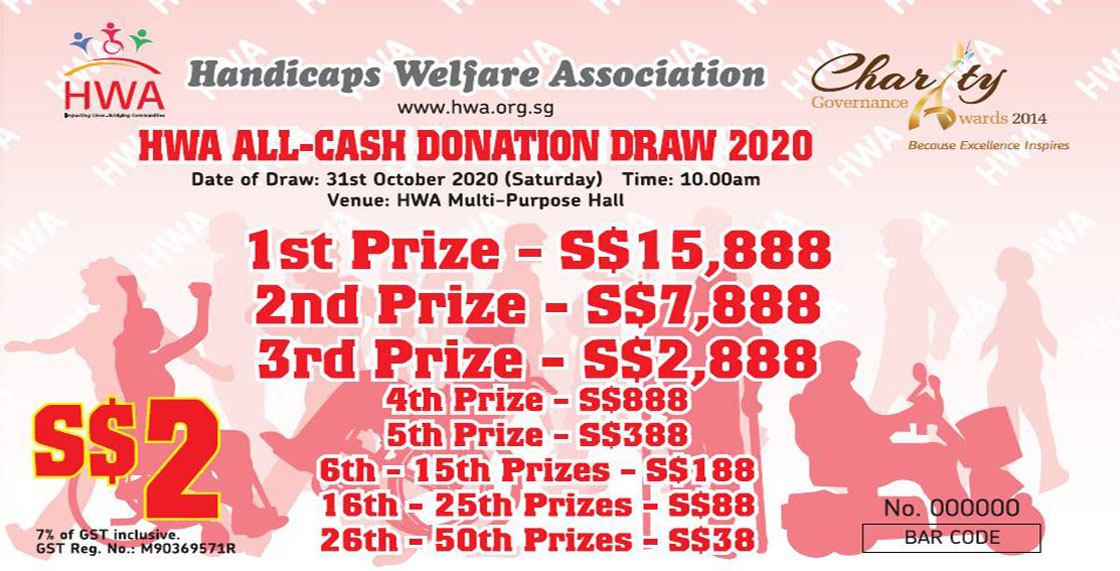 Dear Friend,
Handicaps Welfare Association's annual fundraising event – HWA All-Cash Donation Draw 2020 – will be held on Sat, 31st October 2020. While you give back to society, you will have a chance to win prizes!
Over the last few months, in compliance with the circuit breaker measures and public health safety, we have to cancel all our face-to-face fundraising events, including sales of donation draw tickets.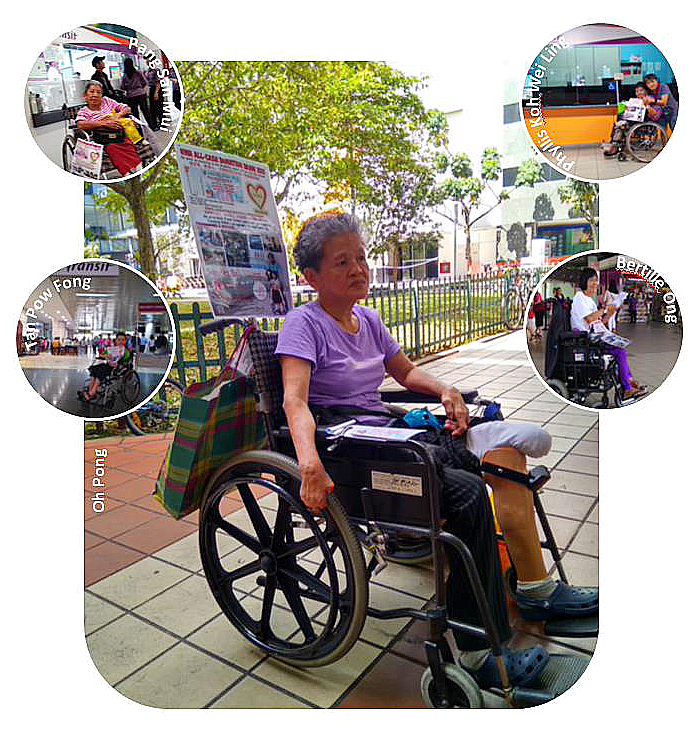 No amount is too small and every donation from you goes a long way. Amount raised from sales of the donation draw tickets will go into funding programs and services for the benefits of our beneficiaries.
Please support us by purchasing donation draw tickets of $20 a booklet (10 tickets per booklet) or making outright donation at https://hwa.org.sg/donate/. You can email Freddie@hwa.org.sg or phone 6254 3006 to purchase the donation draw tickets before 24th Oct 2020. "THANK YOU!"