HWA All-Cash Donation Draw 2023
December 28, 2022

-

October 28, 2023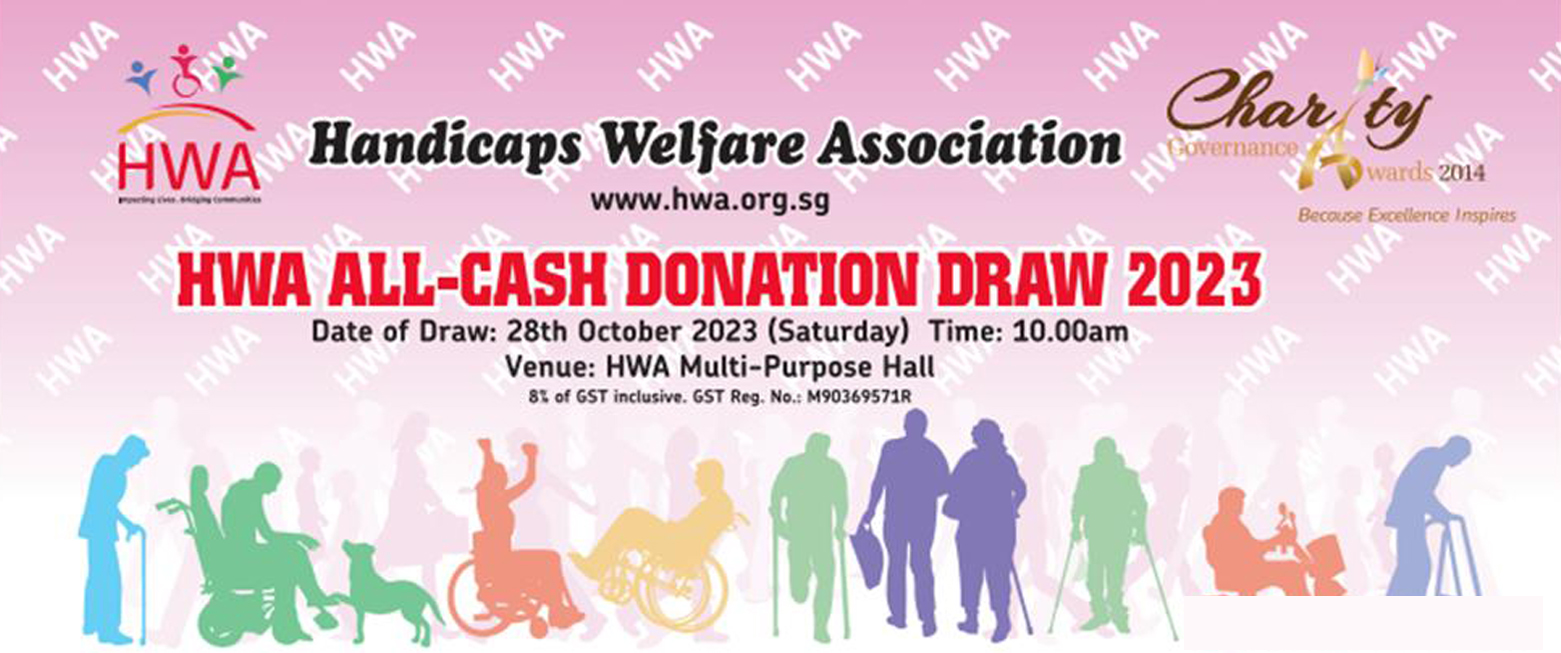 Our Dear Donors,
Thank you for your kind donations for our past HWA All-Cash Donation Draws.
The objectives of HWA All-Cash Donation Draw 2023 are to raise funds for supporting programmes and services for our beneficiaries and the elderly. In addition, we seek to create awareness of our mission in impacting the lives of persons with disabilities (PWDs).
No amount is too small and every donation from you goes a long way. Please support our beneficiaries by making outright donation in Giving.sg HWA All-Cash Donation Draw Campaign or purchasing donation draw tickets at $20* per booklet (10 tickets per booklet). You can email freddie@hwa.org.sg or call 6254 3006 to purchase the donation draw tickets before 12th Oct 2023.
*Price of ticket is inclusive of prevailing GST & Non-Tax-Deductible Receipt will be issued.
*Prizes are as follows:
1st Prize -$12,000
2nd Prize – $6,000
3rd Prize – $3,000
4th Prize – $688
5th Prize – $288
6th to 15th Prize – $88
*Winning tickets will be drawn from the lottery draw spheres on 28 October 2023 (Saturday), 10am at HWA multi-purpose hall. The results will be published in The Straits Times (newspaper) on 1 November 2023, Prizes must be claimed from HWA headquarters located at 16 Whampoa Drive, Singapore 327725 by 30 November 2023 after which unclaimed prizes will be donated in accordance with the licensing authority. Prize winners will be advised.