Thanksgiving 2020
December 7, 2020

-

March 31, 2021
Our Dear Donors
With the onset of the pandemic, 2020 has turned out very different for all of us and our beneficiaries. There are lesser face-to-face opportunities to do things together with our beneficiaries, including event like year end celebration. To cheer up our physically challenged and socially isolated beneficiaries; who are coping with anxiety, stress and day-to-day challenges, our team has put together a project to deliver hamper/gift pack to them during this festive period.
Join us in the spirit of giving and make giving part of our way of life. Your donation will go towards funding this project, programmes and services for our beneficiaries.
Together, we are safer.
Together, we are stronger.
Thank you for making a difference in the lives of HWA beneficiaries.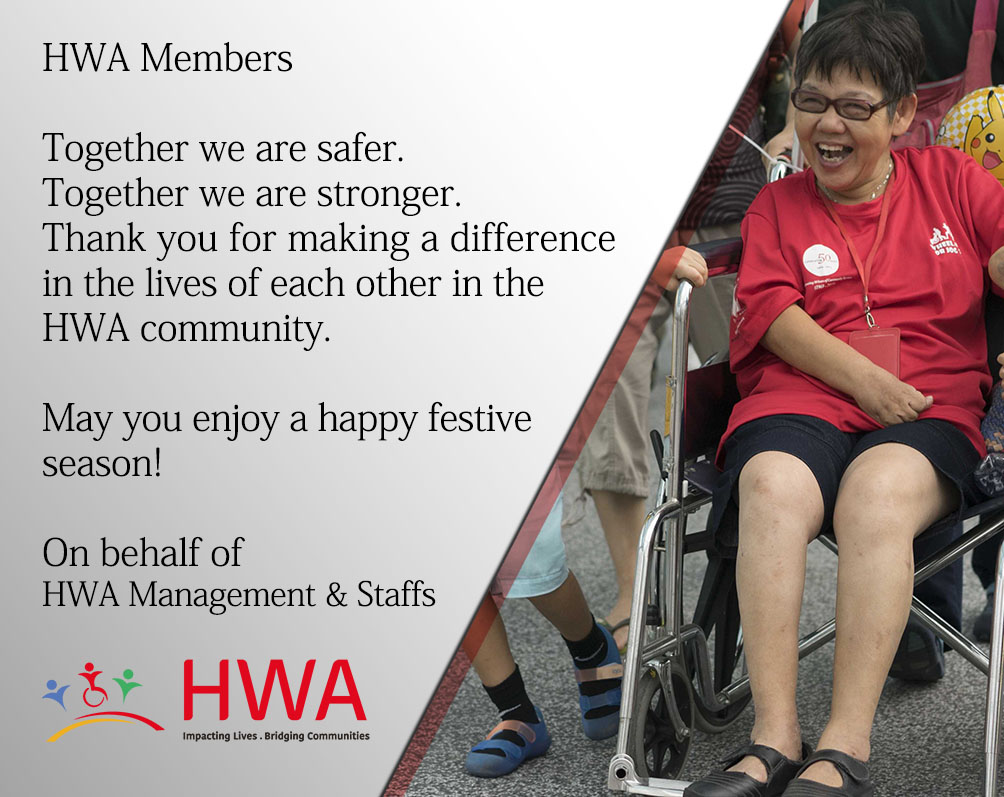 We would like to extend our appreciation and gratitude to all our donors, supporters, partners and members for their support and continued trust in HWA.
Wishing all a happy festive period and good health throughout the year!
Warmly yours
On behalf of HWA beneficiaries and staffs