Key Personnel
(as of March 2022)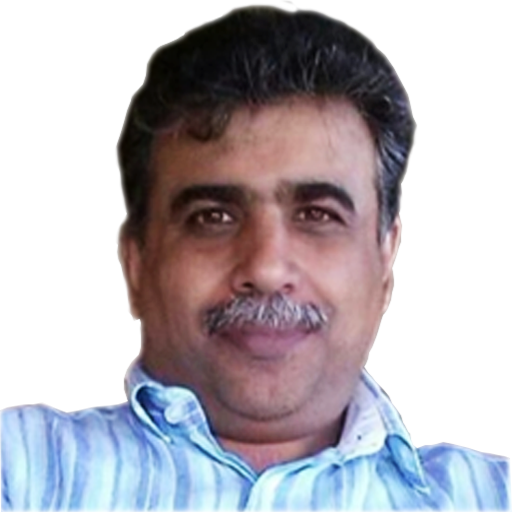 Executive Director
Mr. Subrata Banejee
Mr Subrata Banerjee has been working in Singapore's social service and long-term care sectors for more than 30 years. He spent his initial years as an Occupational Therapist supporting children with special needs before expanding his practice in order to serve the needs of adults with physical disabilities as well.
Mr Banerjee has been working at the Handicaps Welfare Association (HWA) since 1997. He was appointed as the Executive Director of HWA in 2011. Supported by dedicated staff members and passionate Executive Committee, Mr Banerjee has led HWA's major transformation throughout the past decade, and has successfully positioned HWA as a reputable long-term care service provider for people with disabilities and older adults in Singapore.
Apart from his professional qualification as a registered Occupational Therapist, Mr Banerjee has a Graduate Diploma in Business Administration from The Singapore Institute of Management and a Master's Degree in Health Services Management from Curtin University, Australia.
Corporate Services Department
Administration & Human Resource
Ms. Joyce Wang, Manager
Ms. Joyce Wang has been working at HWA since Nov 2007 and currently oversees Human Resource and Administrative functions as Manager.
Passionate about helping vulnerable groups and being a people-oriented person, Joyce joined the Social Service sector in 2007 with HWA and finds her experience rewarding and enriching. She started her journey as an Assistant Executive to assist the Executive Director in HR functions, eg recruitment, training, etc. She was promoted to Manager (HR/Admin) in 2018 and oversees full aspects of the Association's admin and human resources management & people practices.
She holds a Bachelor's Degree in Business Study and a Diploma in Human Resource Management.
Finance and Fundraising
Mr. Jones Pung Teck Huat, Senior Manager
Mr. Jones Pung Teck Huat joined HWA in 2015 managing the Fundraising function. He subsequently heads the Finance function as well.
Prior to joining the Social Service Sector, Jones has more than 20 years of working experience in the Financial Sector having accumulated responsibilities in Operation Management, Credit Management, Credit Approval, Process Management and Customer Service. Jones made a career switch to the Social Service Sector more than 13 years ago when he first joined National Council of Social Service having responsibilities in Policy Review, Programmes & Funds Administration, Donors Management and Fundraising.
He is a member of the Association of Chartered Certified Accountants (ACCA), UK, and holds a Master of Social Work from Singapore University of Social Sciences, and a Master of Science (Information Studies) from Nanyang Technological University. He was awarded the degree of Bachelor of Science (Economics) in Economics and Management in 1993 from the University of London.
Information Technology
Mr. Roumele Jay V. Baylocon, Manager/Data Protection Officer
Mr Rjay has been working at HWA since April 2011 and currently manages IT systems and infrastructure of the organisation and oversees data protection policies.
He started his a career as Technical Support Specialist for an American web hosting company and then went into teaching IT courses for Informatics International College. Always keen to help and active in charity work since his college years, he found his passion working with HWA and serving persons who are physically challenged.
He holds a Bachelor's Degree in Information Systems and a Diploma in Mulitmedia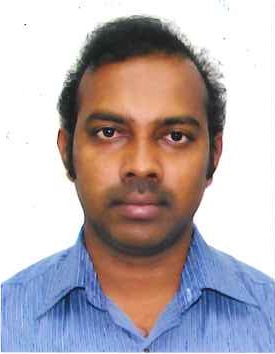 Rehabilitation (Whampoa)
Mr. Ponnusamy Kathirvel, Centre Manager / Senior Occupational Therapist
Mr. Ponnusamy Kathirvel is the Centre Manager of HWA Whampoa Rehabilitation Centre since 2020.
He joined HWA as an Occupational Therapist in May 2009 to serve the needs of adults with physical disabilities in Singapore's long-term care sector spanning more than 15 years.
He is passionate to contribute to the social service sector to help people with physical disabilities access HWA's rehabilitation services better.
Kathirvel holds a Bachelor as an Occupational therapist (B.O.T) and is a fully-registered therapist in Allied Health professional council Singapore.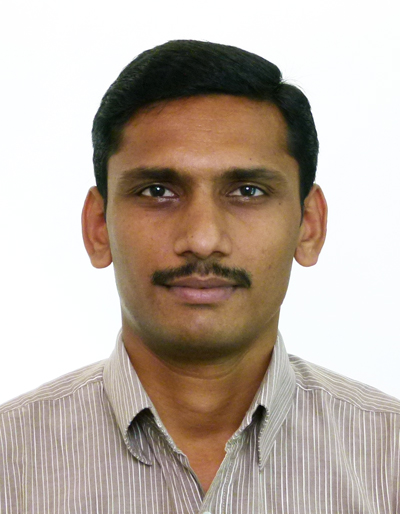 Rehabilitation (Jurong)
Mr. Duraisamy Ramesh, Centre Manager / Senior Physiotherapist
Mr Duraisamy Ramesh is the Centre Manager of HWA Jurong Rehabilitation Centre since 2017. He joined Handicaps Welfare Association (HWA) in 2010.
He has been working as a qualified physiotherapist for more than 18 years in various settings including acute hospitals and long-term care sectors.
Mr Ramesh plays an important role in HWA's rehabilitation care experience for the physically-challenged and elderly population, elevating the centre's operating standards.
Mr Ramesh holds a Master degree specializing in Advanced Physiotherapy in Cardio-Respiratory Diseases, Post Graduate Diploma in Geriatric Care, Hospital Management and Sociology of Health. He is also a Certified Yoga Instructor.
He also holds various professional memberships including ACSM Certified Clinical Exercise Physiologist, NDT therapist practitioners, etc.
Transport
Mr. Simon Ching Sheue Jyh, Senior Manager
Mr. Simon Ching has been working at HWA since 2010 and oversees the Transport Service function as Transport Senior Manager.
Simon started his career as a regular in the Singapore Arm Forces from 1985 to 1991. He subsequently left the Army, worked as a logistic Manager from 1991 to 1993 while doing a part-time study and obtained a Diploma in Air Cargo Studies (IATA/FIATA). He then started his own Transport Company supporting freight forwarders in import/export and transportation in the air cargo industry.
He also had some experience working as Sales manager in the food industry (Hotel). Simon was a driving instructor between 2002 – 2009 before he joined HWA. He also attained his Professional Diploma in Human Resource in year 2015.
During his years of services in HWA, he was given the opportunity to be trained in The University of Sydney, Australia in "Driver Rehabilitation Training for Driving Instructors" as well as Guidosimplex, Rome (Italy) in "Training and Instruction course covering the installation, service and repair of driving devices for disabled people".
Home Care Services
Ms. Gan Chi Ching, Manager
Support Services Department
Social Services
Ms. Angela Zhang Hui, Social Worker