27 April 2019 was a momentous occasion for Handicaps Welfare Association. As one of the main activities in its 50th Anniversary celebrations, our members turned up for a fun day at the family carnival. The members and volunteers were treated to an array of performances including HWA's very own ukulele group accompanied by volunteers from JP Morgan.
There were concerns about precipitation judging from the week of showers and the heavy downpour in the wee hours of the morning. Thankfully, despite the overcast day, the skies clear up just in time of the walk.
The event was supported by our Guest-of-Honor A/Prof Muhammad Faishal Ibrahim, Senior Parliamentary Secretary for Social and Family Development and Education, who very kindly flagged off the walk and joined members in the scenic walk. SPS Muhammad Faishal Ibrahim is no stranger to the Association; he had previously graced our Wheel Walk or Jog event in 2017. After flagging off the walk, SPS Muhammad Faishal Ibrahim joined our members and volunteers in a walk around the scenic bay area.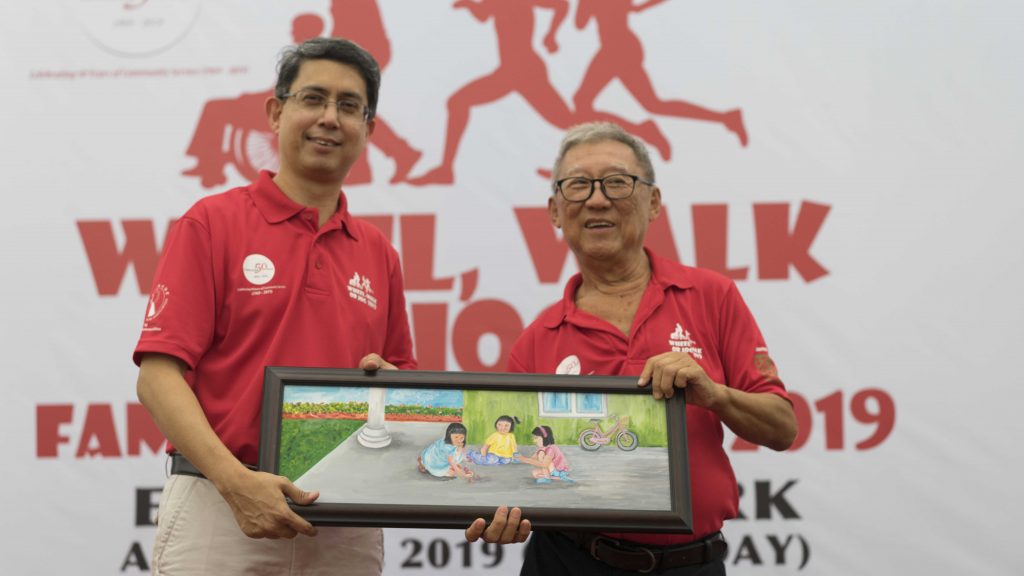 We thank SPS Muhammad Faishal Ibrahim for taking the time out of his busy schedule to join us for this momentous event. We would also like to thank our kind sponsors, partners and volunteers for their support and spirited enthusiasm for making this 35th Wheel Walk or Jog a resounding success