For persons dependent on the use of the lift in MRT/LRT stations, do you feel frustrated either arriving at the station or reaching to the destined station and finding that the lift is under maintenance?
You can now plan your route with MyTransport App and check for lift maintenance to help you plan your journey better. Below are some instructions on how to navigate the app to check for planned maintenance at the MRT/LRT station as you are entering and/or exiting from, to help ensure an accessible journey
Please scan the QR codes appended below to download the app from either the Apple Store or the Google Play Store.

Open the MyTransport.SG App and tap the icon that looks like three horizontal line on the top left corner of your screen, and choose MRT/LRT from the list.
Tap the icon with circless and dashes, at the bottom of the home icon, which will change to a list of MRT/LRT Stations.
Type in the station name that you will be using. (Eg: Bayfront MRT).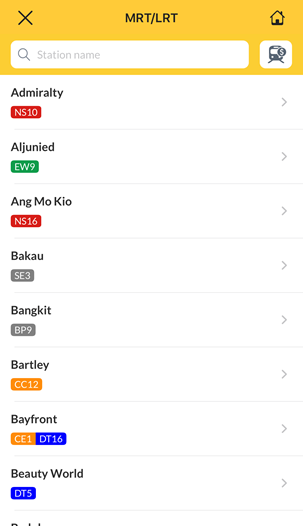 Go to bottom of the page to see the Lift Maintenance Section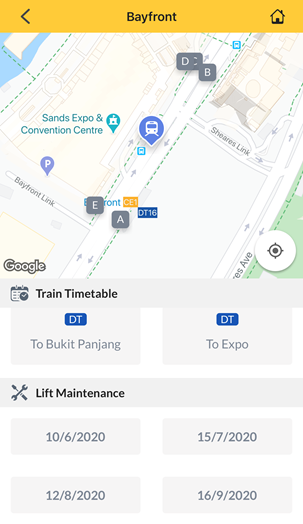 Select and tap on the date(s) for more information on the planned lift maintenance.