On Mon, 6 Sep 2021, Mediacorp's drama 《Key Witness》《关键证人》 casts Desmond Tan, Denise Camillia Tan, Sheryl Ang, Zhang Ze Tong, Desmond Ng & Juin Teh were on a "special mission" at HWA's Garden of Hope to spread hope, love and care.
Together with their artiste managers, they have injected a new life to Garden of Hope_weed the garden walk paths, repainted cement flower beds, and planting. We greatly appreciate the team's hard work & heart work in sprucing up our garden and supporting our cause in Impacting Lives, Bridging Communities. Despite the evolving Covid situation, the volunteers have demonstrated the spirit of giving, harmony, optimism, resilience and planted a new hope for HWA beneficiaries, many of whom are physically challenged.
In a couple of months, when the flower blooms, we hope to invite them to witness the fruits of their labour.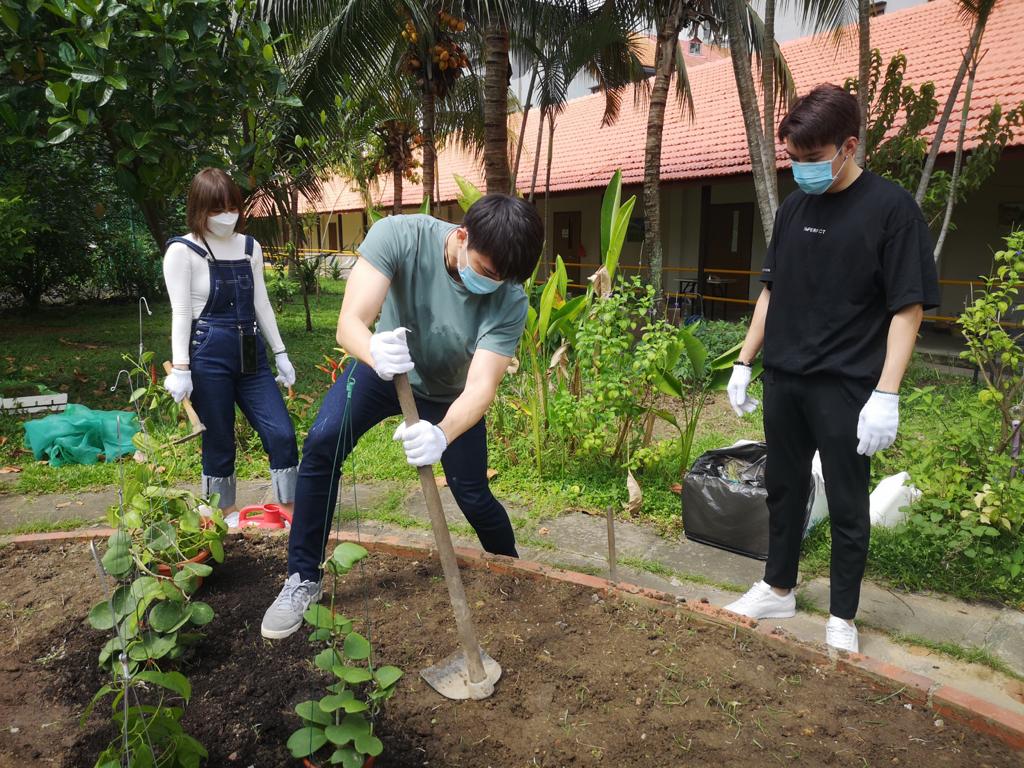 Thank you The Celebrity Agency for sponsoring the plants and painting materials for Garden of Hope.
*Volunteers' work were conducted while observing Safe Distancing Measures.