37th Annual Wheel Walk or Jog (Registration is now open!)
June 1, 2021

-

June 30, 2021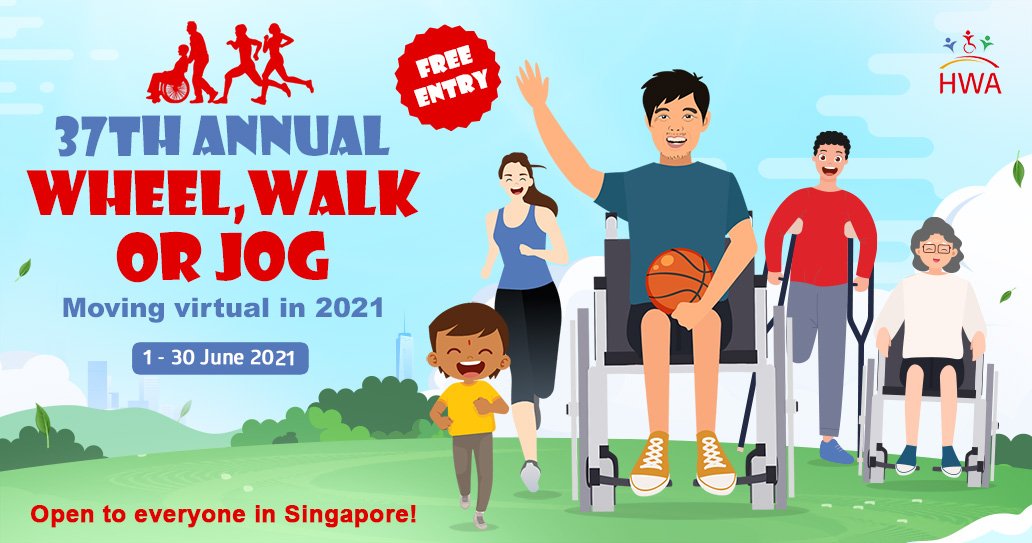 Join Chong Ping and other HWA beneficiaries to participate in
the HWA 37th Annual Wheel, Walk or Jog
from 1-30 June 2021!
This virtual event will also help HWA to raise funds to support its programs and services for the benefit of its beneficiaries.
Why should you join?
Stay fit and healthy with your family and friends.
Complete your distance and light up your e-badge.
Add on a medal to show your support for people with physical disabilities!
Help to create awareness of the challenges faced by persons with physical disabilities.
Registration Period : Till 15th Jun 2021