A story about our member Juraimi Bin Jaafar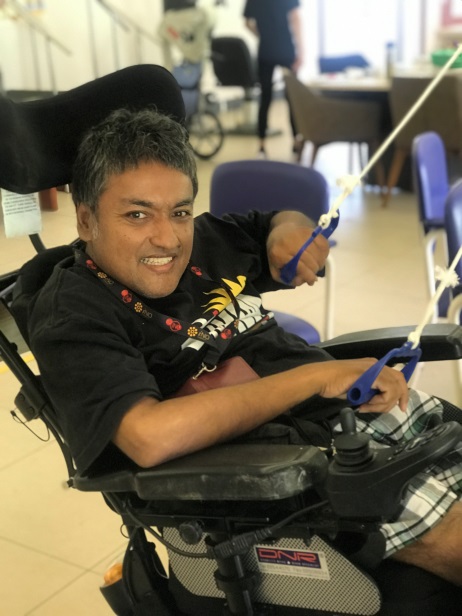 I'm Juraimi Bin Jaafar, one of more than 4000 lives impacted on a yearly basis, from your generous donation.
Being born with cerebral palsy has always been tough for my aged mother who is currently my sole caregiver. My father, who suffers from dementia, has been in a nursing home for many years. Thankfully, I could rely on the dedicated, door-to-door transport services, with fees absorbed, by Handicaps Welfare Association (HWA). HWA's timely wheelchair-accessible vans have enabled me to get to my weekly rehabilitation.
I look forward to going to HWA for my rehabilitation therapy, with fees also fully waived, to help maintain my physical and functional abilities. As most of my movements are restricted and limited, I strongly feel that regular rehabilitation sessions help me to maintain my physical conditions and minimizing further deterioration. I hope you can continue to help HWA to continue its mission in helping the needy people with disabilities like me. No help or donation is too small, to make a meaningful difference to people like us.
For the past 50 years, HWA has been able to carry out its mission due to the continued support and generosity of Big- Hearted donors like you. On behalf of all the HWA beneficiaries, I would like to express my heartfelt appreciation to you. A big 'Thank You' in advance for your kind support!
To make a donation please click the link below.