Journey With Our Beneficiaries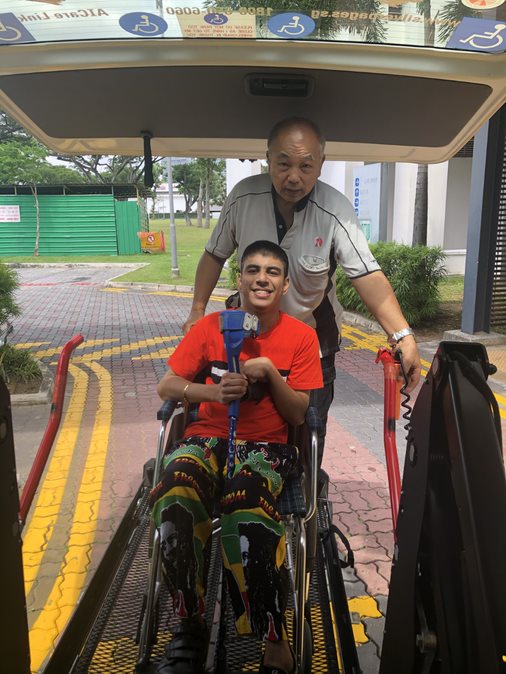 Dear Donor,
I'm Thimajit Singh, and I was born with cerebral palsy. When I completed my schooling at a special school in 2013, I was advised by my doctor to attend regular rehabilitation sessions to maintain my functional abilities and prevent deterioration. Traveling to rehabilitation sessions poses a challenge for me both physically and financially. I am very happy that I found HWA. Thankfully, HWA's accessible vans have enabled me to get to and from my weekly rehabilitation sessions.
With your kind help, HWA is able to provide me with affordable transportation and rehabilitation sessions at a heavily subsidized rate. I like coming to HWA as I can meet my friends and it makes me very happy. I feel blessed, as, without HWA's support, I would not have any other means to get my much-needed rehabilitation therapy. I hope you can help HWA to help us. No help or donation is too small, to make a meaningful difference.
Please join me and my fellow beneficiaries at HWA's 36th Annual Wheel, Walk or Jog and Family Carnival 2020(WWJ 2020) on Sat, 11th Jul 2020, 11 am to 7 pm, at Queen Elizabeth Walk, Esplanade Park. This event provides another social outreach platform for Persons with Disabilities and will be attended by our partners, supporters, and volunteers.
We look forward to your valuable support and most pertinently your presence at our WWJ 2020 event.
Warmly yours,
Thimajit Singh
 To show your support please click donate below.  Thank you!