Counting on you during these Difficult Times!
July 21, 2020 @ 8:00 am

-

November 30, 2020 @ 5:00 pm
Our Dear Donor
11 years ago, I was an abled body person with a job to support my wife and our 2 years old daughter. Suddenly, our lives were turned upside down, and my life would be changed forever.
My nightmare began in 2009. I was found unconscious, collapsed near my house. I woke up the next day with slurred speech, which was discovered to be a brain injury. Due to the injury, my physical and mental health has deteriorated to a stage where I am now dependent for help on most of my self-care activities.
My wife had to take care of me and our 2 years old daughter. It was a heavy load for my wife to cope as she had to work to support the family. Fortunately my elderly mother took over as my main caregiver, and my elderly father, who works as a groundskeeper, is always around to ensure our well-being.
To have my family going through the hardship of taking care of me, pains me deeply especially for my elderly parents who are getting weaker as the years go by. I was relieved when help came from HWA Home Care, which allowed me to be cared of from home and not be admitted into a care facility.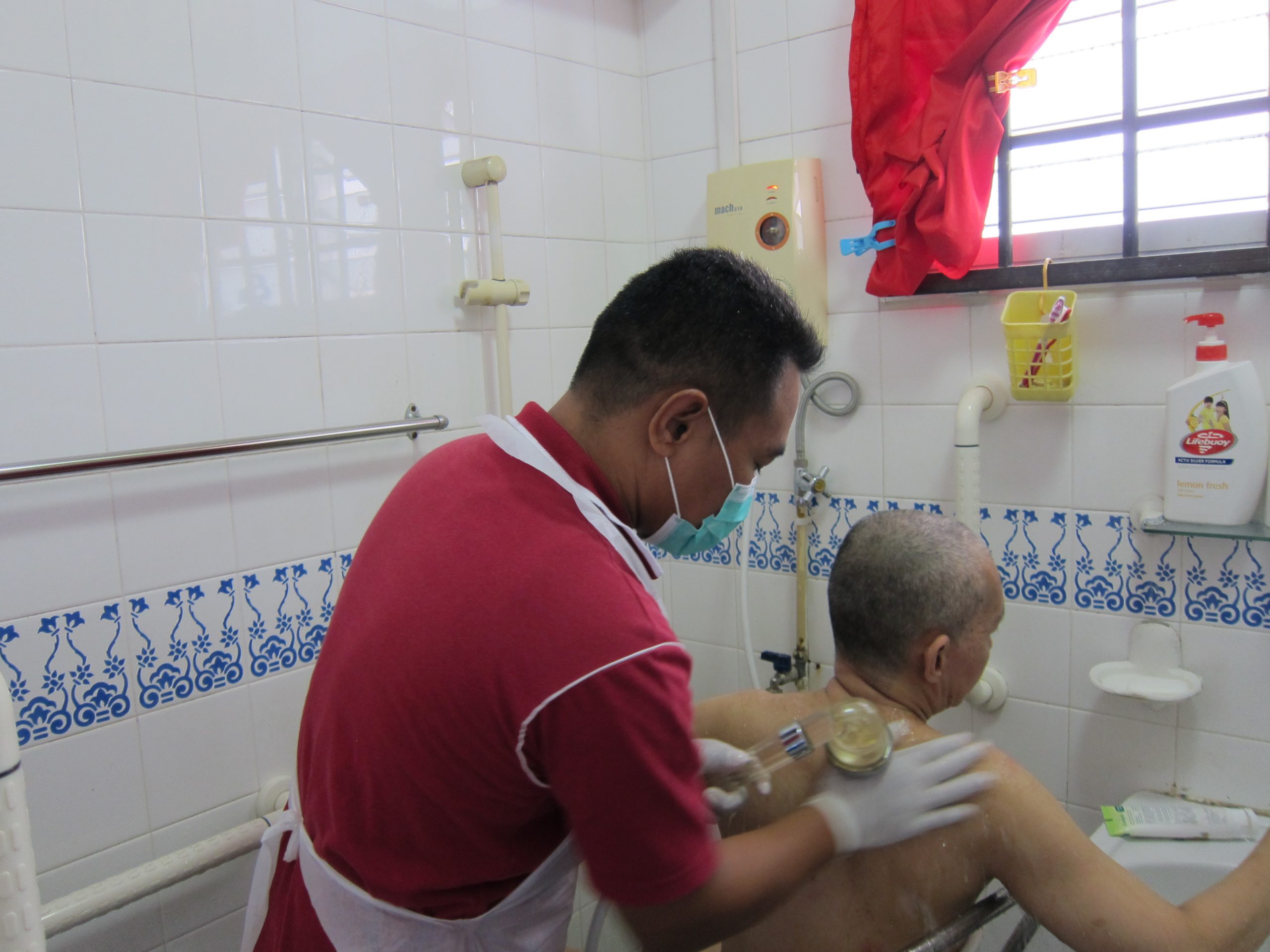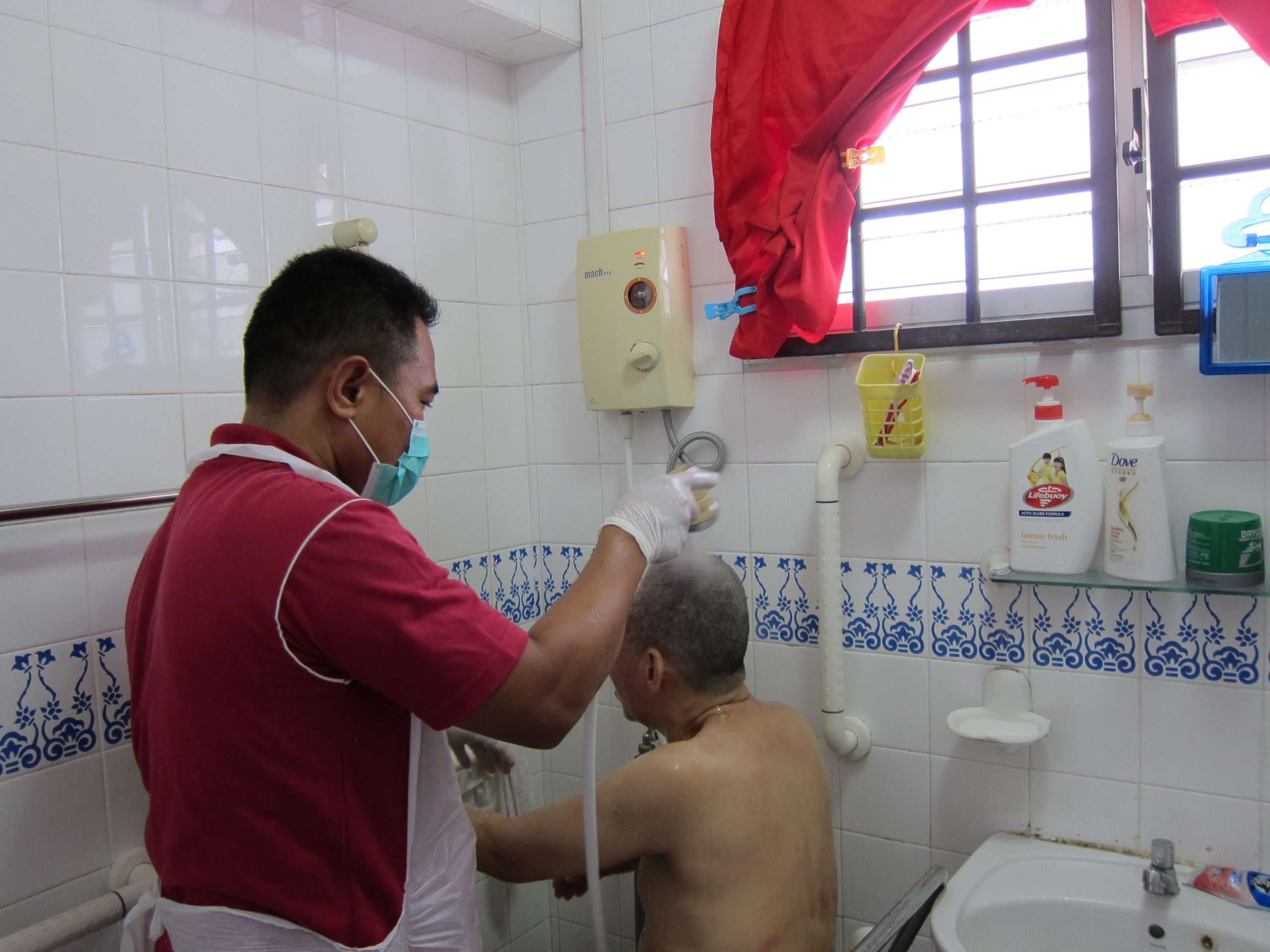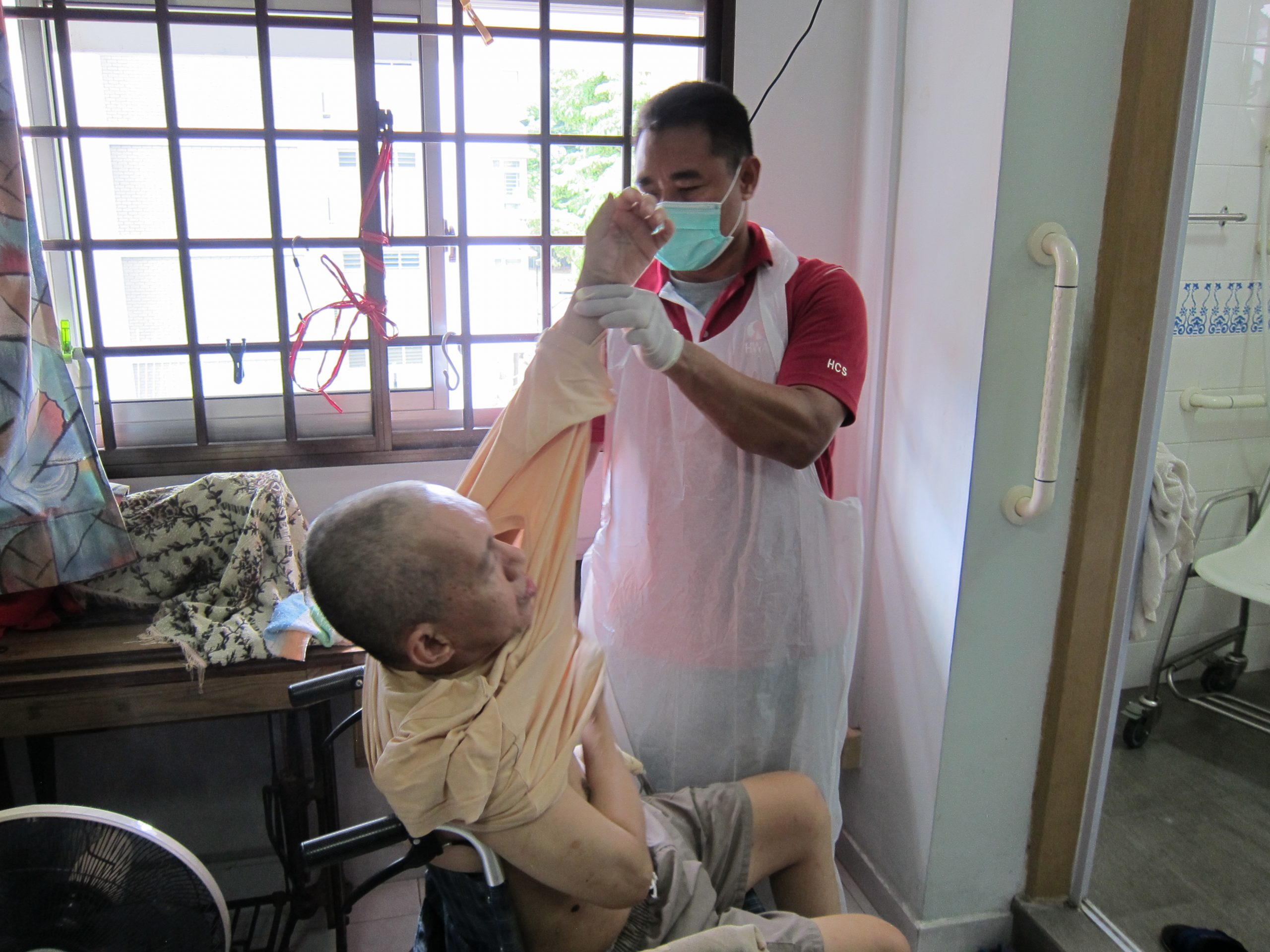 I have been a beneficiary of HWA's home care services for many years. I am ever grateful to HWA, for providing me with Home Personal Care Services to lighten the burden on my mother. HWA staff showers me and provides other personal care services throughout the week. Even during these trying times of Covid-19, HWA Home Care staff have worked tirelessly to continue to provide these essential services to beneficiaries like me at a heavily subsidized rate. This is made possible because of the magnanimity of Donors like you, for which myself and other HWA beneficiaries are grateful for.
We look forward to your continued support during these difficult times. On behalf of all the beneficiaries and staff, we wish you good Health and Peace! Thank You and Please Stay Safe!
Yours sincerely,
Choy Chee Wai
On behalf of All HWA beneficiaries